What is Data Loss Protection (DLP)?
Organizations in every sector handle business data. Whether they collect information to process orders or they need to hold onto sensitive employee data for tax purposes, organizations are a treasure trove of sensitive information.
Data collection, and therefore its protection, has become a primary facet of business operations due to the online nature of most businesses in 2021. To manage this, many companies implement data loss protection (DLP) plans.
But what exactly does this look like, and does every business need to implement data loss protection?
What is Data Loss Protection?
Data loss protection, otherwise known as data loss prevention or DLP, is a set of processes or tools that a business implements to ensure that the sensitive data they collect is kept secure, not misused, not lost, and not accessed by unauthorized users.
DLP is far easier when using monitoring software. The software admin can classify the data as being regulated, confidential, or business-critical, for example. This allows the IT department to configure when certain behaviors around that data (like when an unauthorized user accessed that data) violate the policies defined by the organization.
Corporate IT teams might configure the software to enforce remediation alerts, perform encryption when storing or sending, and use other protective actions that comply with company policy, HIPAA regulations, PCI compliance, or GDPR. Therefore, if your data should not be moved out of a given spot or duplicated, then your system admin and IT team will be alerted if this change occurs, therefore, allowing the team to mediate or stop a potential threat from happening.
DLP software works by monitoring the endpoints where data can be accessed. It might monitor endpoint activities, like a network server or data stream, and read and report the activity details, like the behavior conducted and who it was conducted by.
Why Data Loss Protection (DLP)?
Since every business is susceptible to a data breach, every business that operates online or on a network needs DLP. However, there are different ways that this system can be used.
A DLP tool is part of an incident response program. The more sensitive data your business has, the more at risk your information is without DLP in place.
DLP has evolved as more companies have hired CISOs or Chief Information Security Officers and as the need for cybersecurity grew. Not only does it provide a clear game plan for preventing data leaks, but it also makes it easier for businesses to comply with ever-growing compliance mandates.
With DLP in place, businesses can be alerted to network behaviors in ways that weren't originally possible. Because data leakage and theft aren't black and white, you need a comprehensive program that can oversee and alert your business to data movement, vulnerable endpoints, and more.
On top of all this, businesses need to recognize the growing risk of data breaches. Data breaches are becoming more frequent and robust. Moreover, your data is becoming more valuable. Organizations who don't realize this will be at a higher risk for data breaches, losing money, and losing customer trust.
Three Use Cases for Data Loss Prevention Software
Largely, DLP is used for data protection. It is designed to detect behaviors and alert the admin to these behaviors to stop malicious activity. Malicious actors might break in and steal sensitive information, copy it, or erase it, forcing businesses into ransomware situations or causing a significant data leak.
In general, there are three main reasons why you would want to have DLP technology:
Personal information protection / compliance
Intellectual property (IP) protection
Data visibility
Personal Information Protection / Compliance
If your organization collects PII or personally identifiable information, then you need DLP. PII, in addition to payment card information (PCI) and protected health information (PCH), are more subject to regulations like HIPAA (for PHI) and GDPR (for EU resident personal data).
If data is carried over a cloud and falls under regulations, and the chances that it does both is relatively high, it is more susceptible to data exfiltration.
Intellectual Property (IP) Protection
An organization's intellectual property is extremely valuable and can cause serious economic damage. The Commission on the Theft of American Intellectual Property suggests that U.S. IP theft totals $180 to $540 billion annually! IP theft usually happens when a disgruntled employee leaves and manages to steal this critical data and take it to a competitor.
With context-based data classification, businesses can classify intellectual property in structured and unstructured forms so that you can keep that competitive advantage and protect your business data.
Data Visibility
Data visibility allows a business to be aware of where its data moves. Often, data can come and go through many different endpoints if data is carried through cloud storage, and it can be hard to keep track of this movement.
Within internal network structures, your data might be moved around, duplicated, and taken off the corporate network onto an external hard drive or mobile device. Without a DLP system that provides data visibility, businesses might not know where this data is going or that it has even left in the first place.
What Type of DLP is Right for Your Organization
There are many different types of DLP programs and software that you can implement in your company's security. Luckily, implementing DLP is easy. It can be as simple as using designated monitoring software. All you need is someone to configure and monitor that software from time to time.
There are two main types of DLP: network-based and endpoint-based.
Network-based DLP (NDLP)
Network DLP lives in the network as a virtual machine that the network passes through. This type of DLP is referred to as data in motion protection. NDLP can be inserted into a network with minimal overhead, and it sees data moving throughout the network.
NDLP watches data in real-time. So if a user attempts to email a sensitive file, the NDLP will automatically do the configured setting. If your business wants to inspect the traffic, block, quarantine, audit, forward, analyze, notify admin, and encrypt it automatically, it will do so.
The biggest downside to this type of DLP program is that the devices need to be on your network for the NDLP to be effective.
Endpoint-based DLP (EDLP)
An agent lives on the endpoint and gives you visibility into the data when that is created. This endpoint protector can be tagged to alert you to protect sensitive data. The agent is constantly protecting the data, even if the hardware is taken off your company network.
While EDLP is probably the most effective for data security, it requires that each machine is deployed to the core protected system, and this can be a lot of work. Some DLP systems can be deployed from a single admin console, though, making set up far easier.
EDLP can increase in complexity the more spread out your company is and the more servers, desktops, and laptops you have. Whether you work on terminal servers or workstations, this type of data loss prevention tool is ideal if the majority of your employees access your data through a secure cloud. This can be one way to funnel your endpoints and limit shadow vulnerabilities.
Data Loss Prevention Best Practices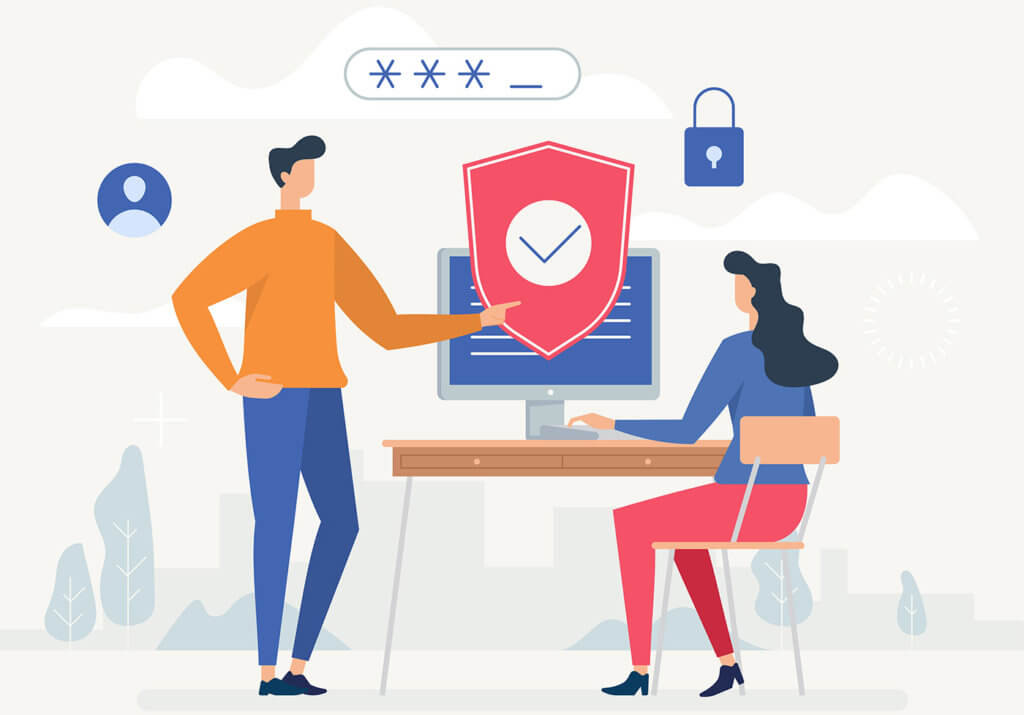 Without a DLP strategy in place, you may find that monitoring your confidential data behavior is difficult. In addition to implementing DLP software and antivirus and protective software, here are data loss prevention best practices that businesses need to follow:
Identify a security and data protection plan. Determine your primary data protection objective. Are you trying to protect your intellectual property, gain more visibility into your data, or meet regulatory compliance? With the main objective in place, it's easier to determine the most appropriate DLP deployment architecture or combination of architectures. The four main DLP deployment architectures are Endpoint DLP, Network DLP, Discovery, and Cloud.
Get organizational support. DLP will need buy-in from others in the company as it relates to privacy and business organization. DLP can use assets efficiently and improve profitability. But, managed DLP services can be leveraged to mitigate the need for additional staff.
Find a reliable DLP vendor that hits your criteria. Understand the type of deployment architectures that the vendor offers (do they support Windows, Linux, and OS X equally?) and if the DLP solution can defend against internal and external threats. The software should perform content- or context-based inspection and classification if you need it. You may need a blend of classifications. And identify if you need structured or unstructured data and if that security solution can handle that.
Identify your company policies, regulations, and classifications. So long as the software can handle it, you will need to enforce data movement based on policies, users, events, regulations, and integrative needs.
Find your unique best practices for your enterprise DLP. If you can't commit many resources to a comprehensive DLP, identify your priorities and the bare minimums that your business needs. Then work with reliable vendors to fill in the gaps. While DLP is a program, your team still needs to be prepared to manage the software.
Implement your security strategy. You likely need to monitor network traffic to prevent viruses, malware, and other malicious actors. While malicious actors can get in and steal data, viruses can get in and take down a network. Find an integrated DLP solution that works with the various security strategies.
With DLP in place, businesses can stay on top of data movement (or data visibility), secure vulnerable endpoints in a remote and disjointed world, and protect more sensitive information with fewer personnel.
By SoftActivity Team
June 21st, 2021